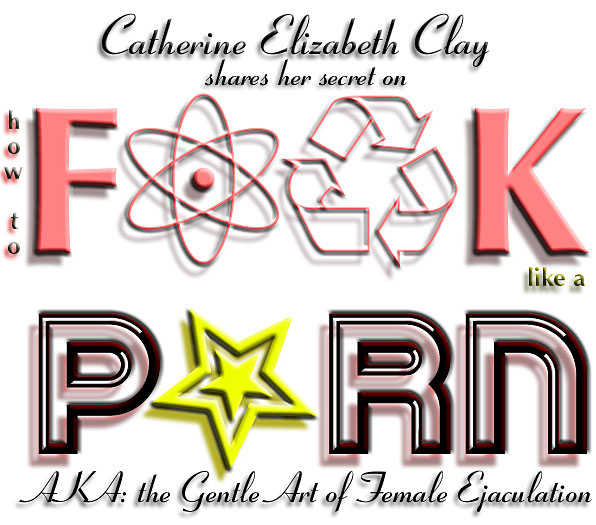 This is the definitive place to come if you would like to start saying:

"Baby, can I cum on your face?"
I know that my easy steps have worked on thousands, maybe even millions of women across the world, and for you, fine reader, just for having access to the Internet, I want you to have this information

ABSOLUTELY *!!!!
Anyways, since the girls at the Playground are taking an indefinite sabbatical and my Seven Easy Steps to Female Ejaculation are not obtainable, I finally broke down and decided it was better to make my own page. This page is not as amusing as the last, but I think it will get the job done.
How can I start this without sounding so cheesy and pornographic? Now we all know about the facts of life, but what no one teaches you further is what there is to your own body and how it works. This a a joy you get to figure out on your own, and since many people have an overwhelming fear of their bodies, and this society teaches us to be afraid of our sexuality, then this is a complicated lesson to learn indeed.
I hear women complain about not enjoying sex or I knew one girl who could just get up and finish in the middle of it. That sends me a clear message that she doesn't know how to fuck, but that the man she was with didn't know how to please her as well. After watching her in real life, I realized she wasn't comfortable with herself, and if you aren't comfortable in your body, how can you expect anyone else to be?
It's not that difficult, guys, (women do not need to be told this) just like you have a penis, we have a clit, and you go straight for that if you want fast results.
However, having an ejaculating female writhing under your arms uncontrollably is a totally different sensation. Not just for you but for her as well.
It would be nice to make this a special evening for you both because the sensation she will have will be unlike any she has ever experienced. When it first starts to happen, you don't know how to think or what to feel because this is whole different way of knowing your body. Remember to relax and enjoy yourself, you may not get it on the first try, but I guarantee that if you are ready for this, you will have fun trying.
Ladies, you need to know your body and not be afraid of asking for pleasure from your partner. Just relax and enjoy his or her touch. Have a glass of wine, or whatever to loosen you up. Take a hot bath, so all your muscles are relaxed. Make sure you use the bathroom so there is no doubt that you didn't urinate.
The orgasms you experience with FE are different then the clitorial stimulation. They are more all body orgasms that do different things to different people.
To get a feel for where the G-spot is, you are going to have to have her comfortably positioned on her back. Lubrication is essential so try to be passionate and not so technical and make sure you have an abundance of towels ready. Reach up inside of her with your palm facing the ceiling. This is where one embarrassing moment may come for you girls because you are going to have to bear down on him as if you were trying to expel something from your body, and your body will respond in kind... in other words, flatulence is inevitable when you are a beginner.
So you will have your hand in her and as she bears down on you fingers, you will feel a piece inside her pop out. Chances are she doesn't know it's there because she has never been stimulated in such a manner, and it's not that easy to find on your own. When you feel that part of her pop out, feel it out and just rub your fingertips all over it. Just rub and rub and rub and she will get this overwhelming sensation to pee, but that's not pee, that's the fluid that's going to allow you to cum on their face. It doesn't come out like pee, it doesn't always smell like pee, and I don't know if it tastes like pee since I don't taste it.
Allow your body to release that fluid and you have had your first female ejaculatory orgasm. Sometimes you can cum like a trickle, other times you can cum like a fountain, and still others you can cum like a fucking damn has been released, which is why you need the towels.
And it's not like a clitorial orgasm, either. If you are doubling up and stimulating her with your hand and your mouth, then she will have two very different kinds of orgasms.
The eventual goal of this procedure is to teach her about her own body and to press down when you are penetrating her and she will never have to lie or fake another orgasm as long as she lives. When you penetrate her and her G-spot is active, you will both feel sensations that regular fucking won't because you are using your bodies in a different way.
She will be bearing down on you and you have to push harder to get in and as you tap the head of your penis on her G-Spot, well, you tell me how it works for you!